Alan Klienschmidt set up a "Mystery Lunch Cruise" on Monday October 26th.   We formed up in Shirley, Illinois on Old Rt 66 at 10:15am.  All Flatland members were invited to participate.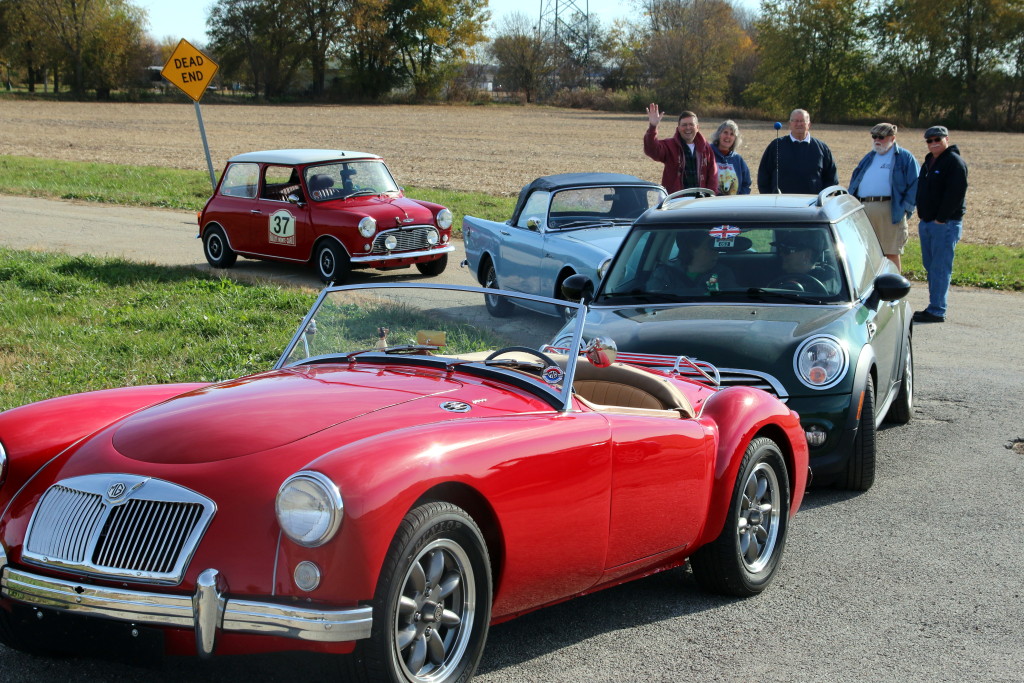 We met up in Shirley, along Route 66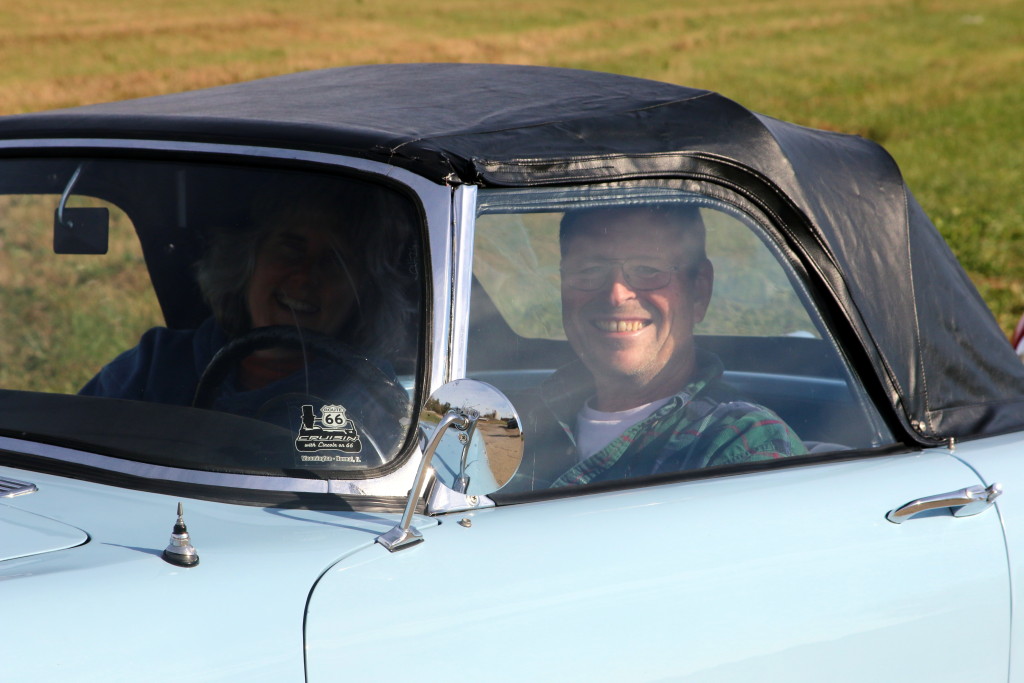 Leonard and Mary Lee bundled up in their Sunbeam Alpine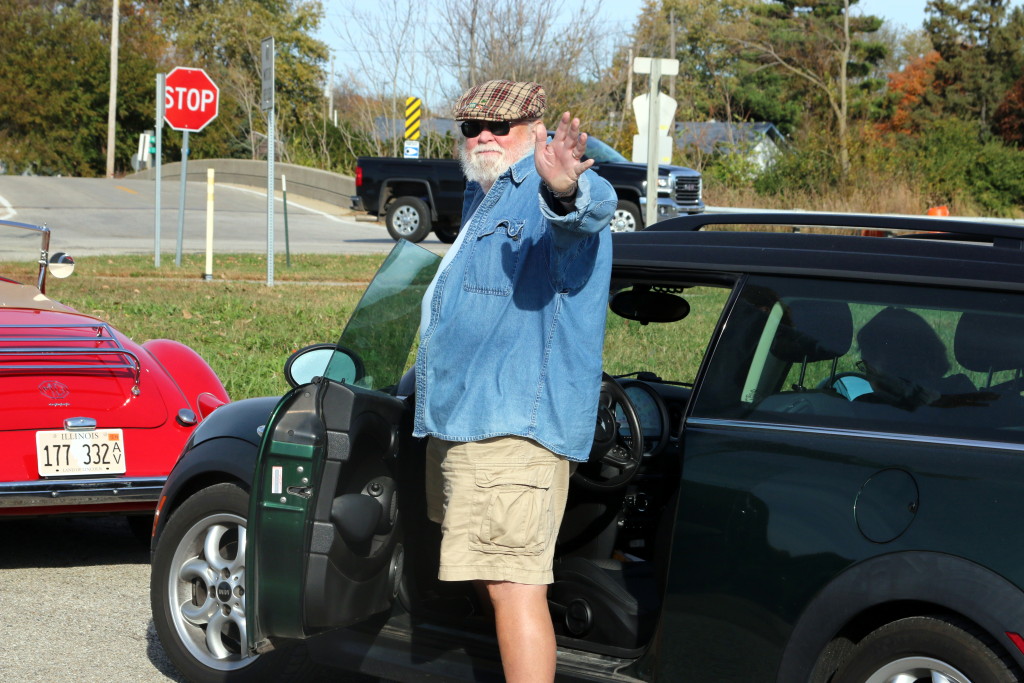 Keith Bess  . . . ready to head out!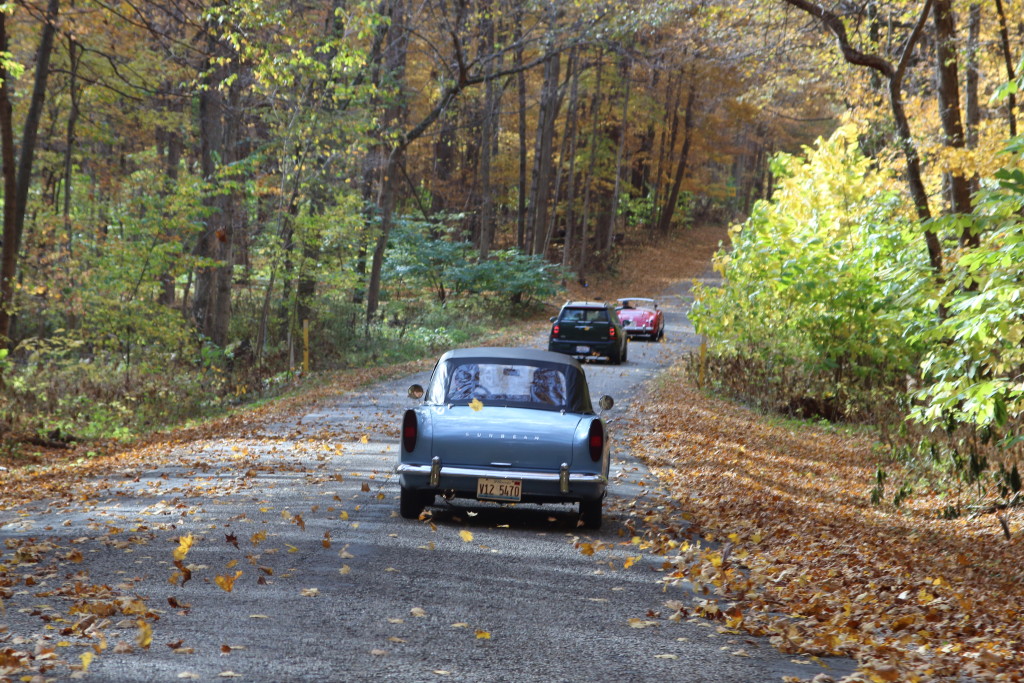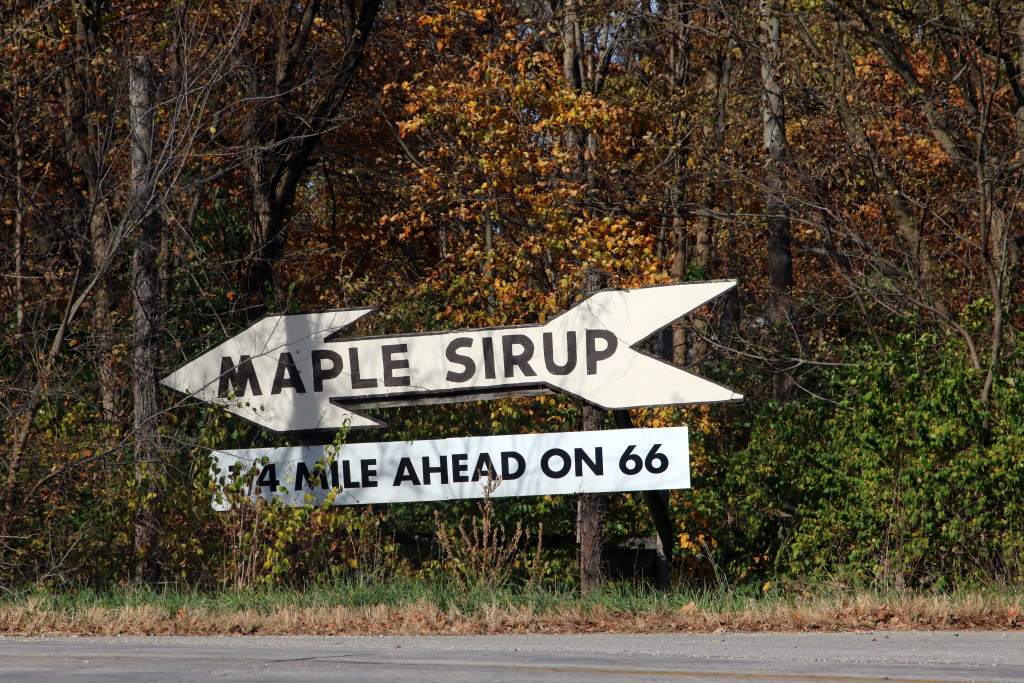 We enter Funks Grove on the way to the Nature Center.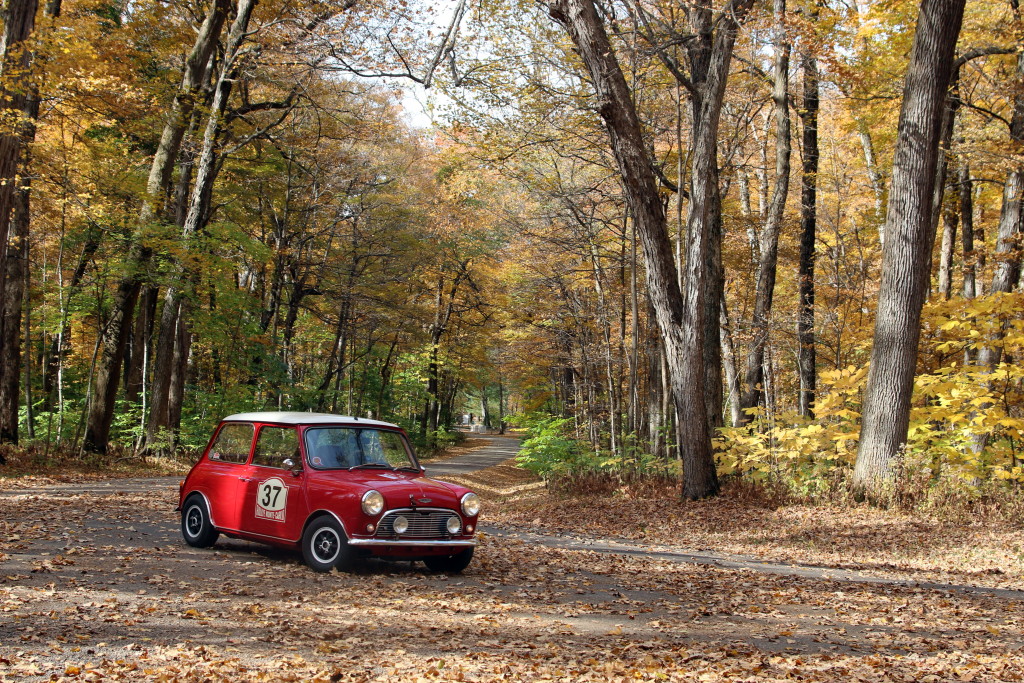 Short break at the Sugar Grove Nature Center.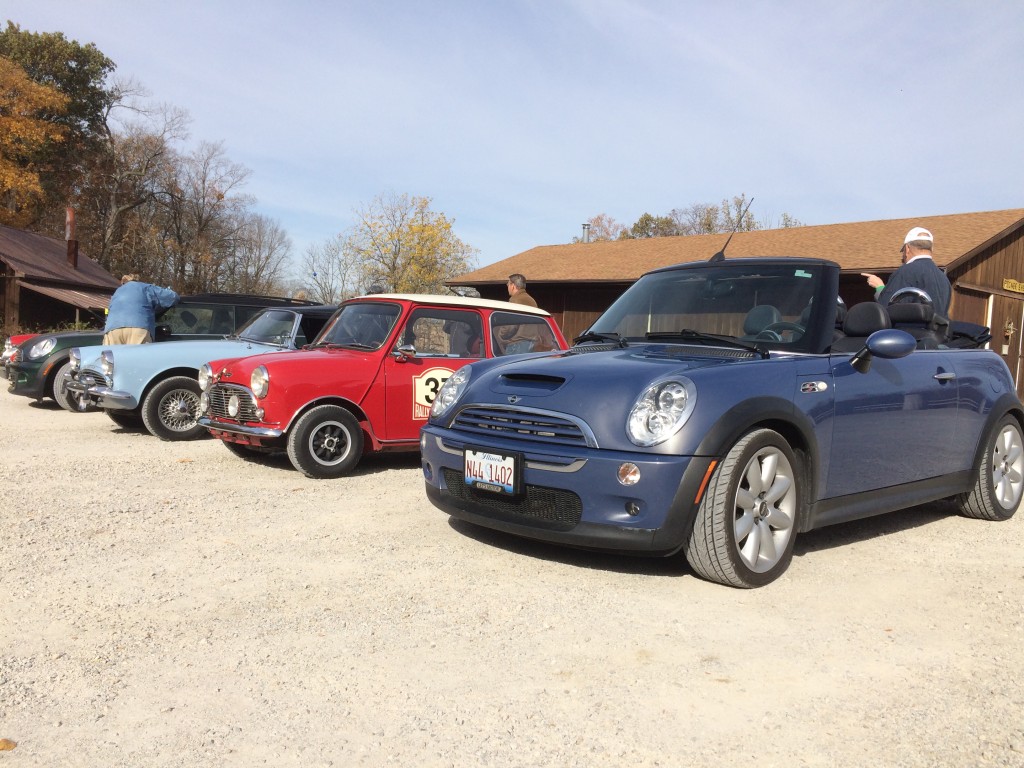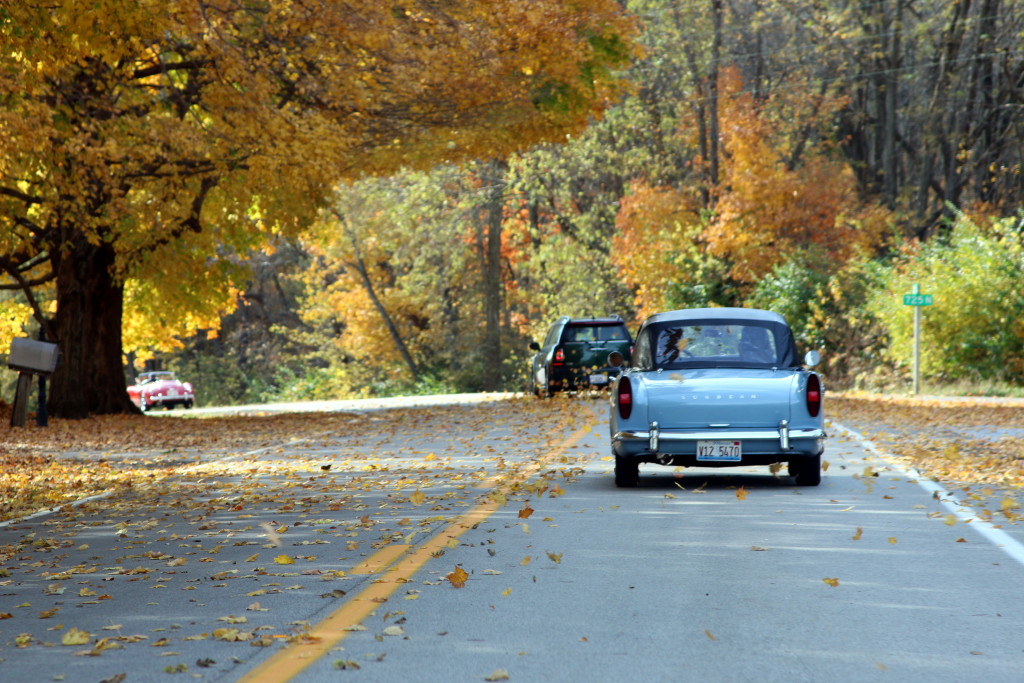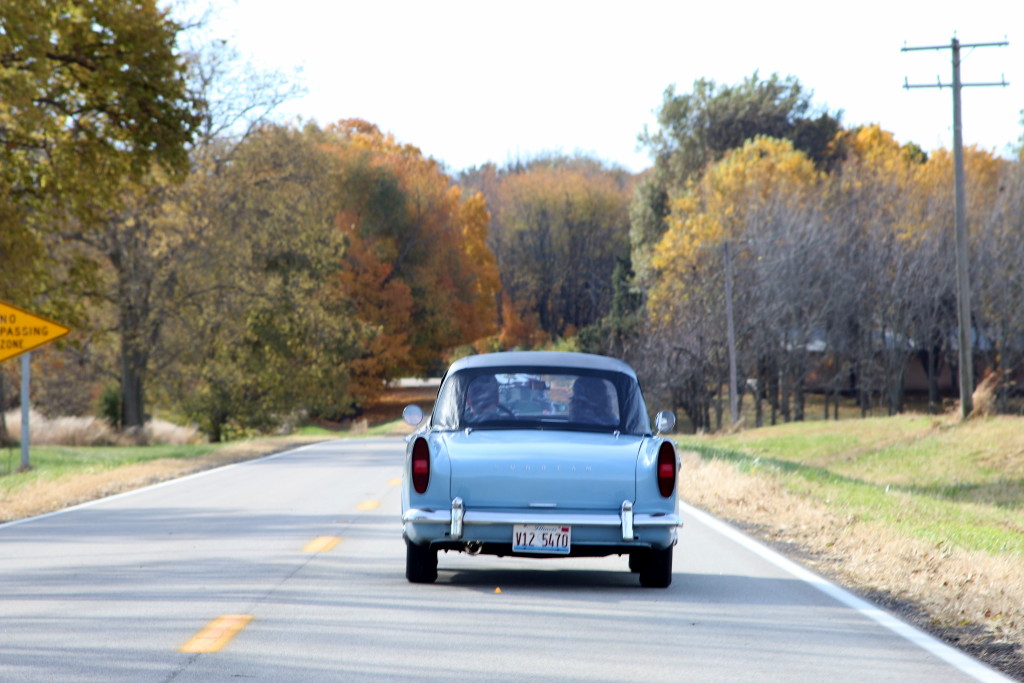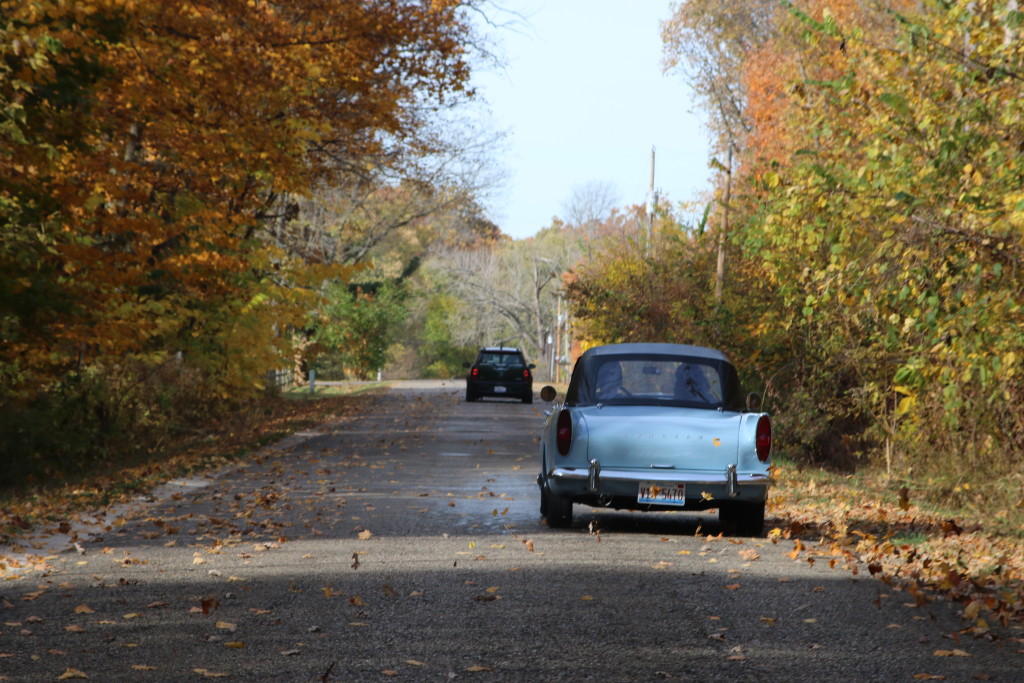 We arrive at out "Mystery" lunch destination.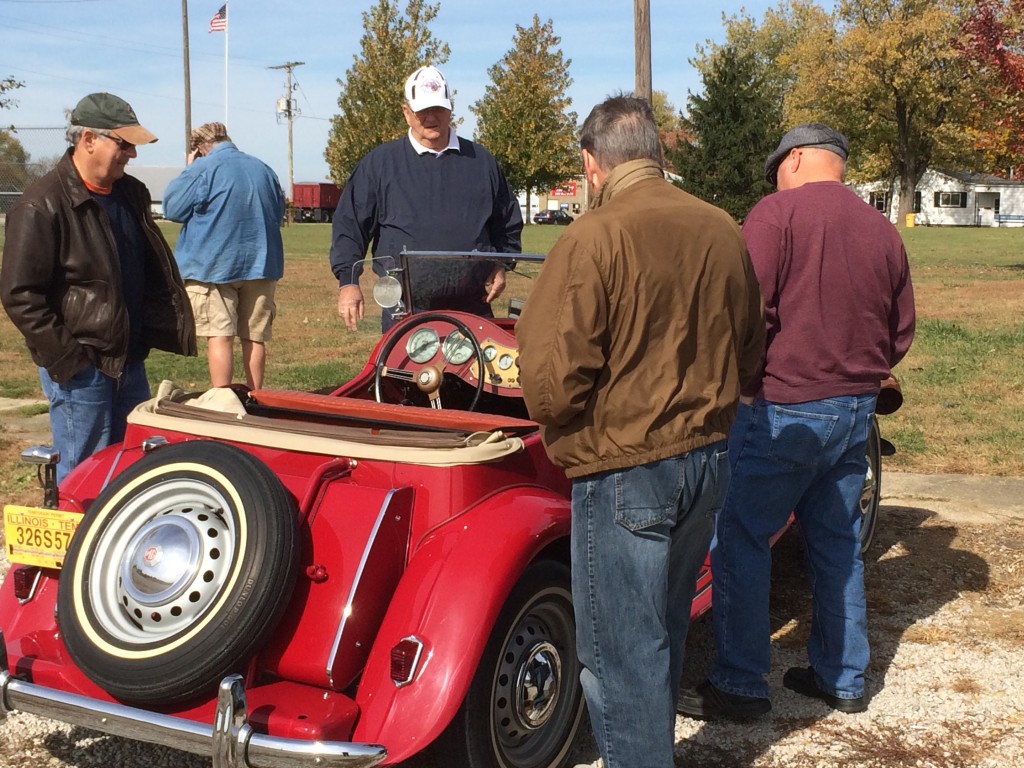 A crowd gathers around Dave Fitch's MG TD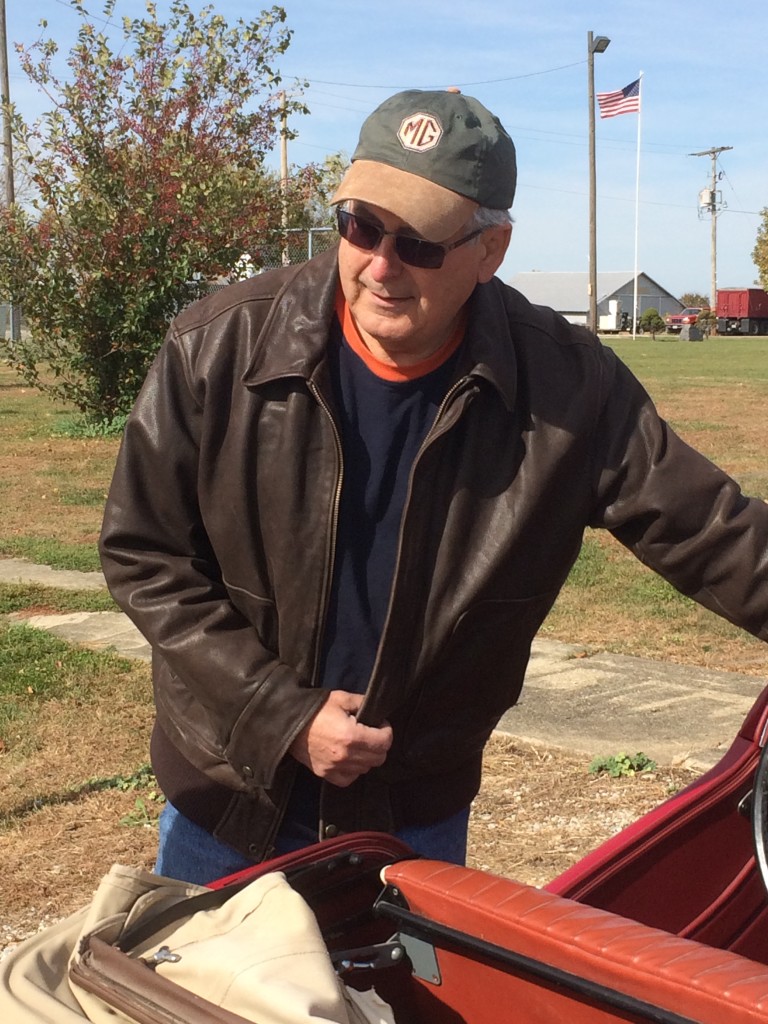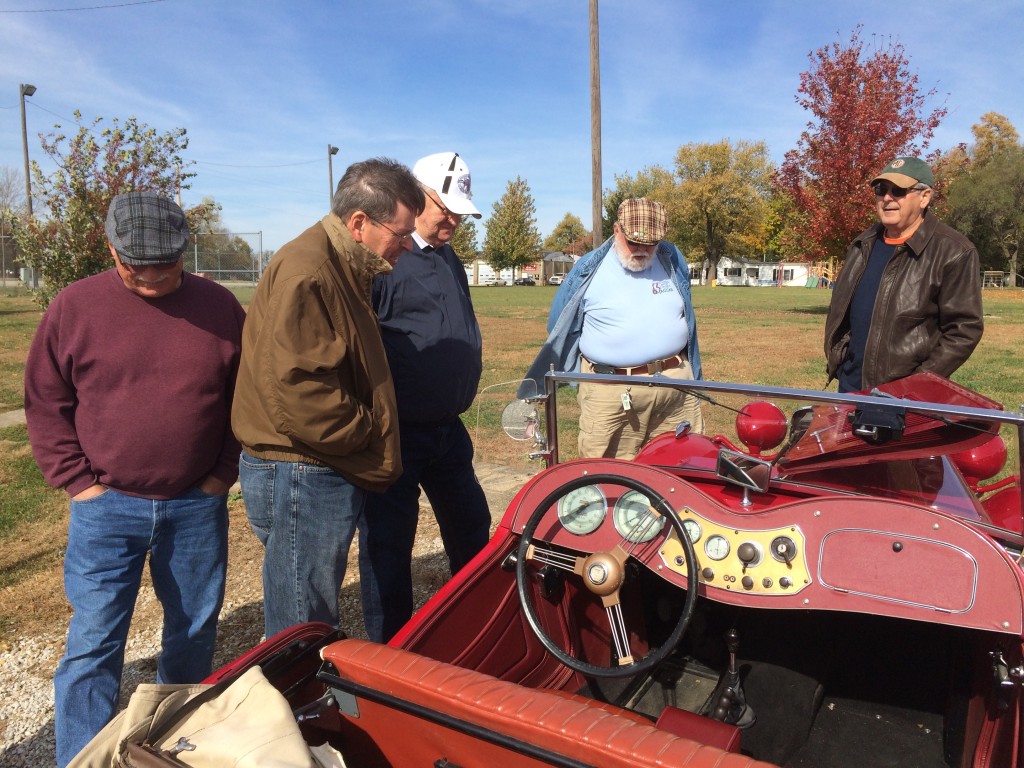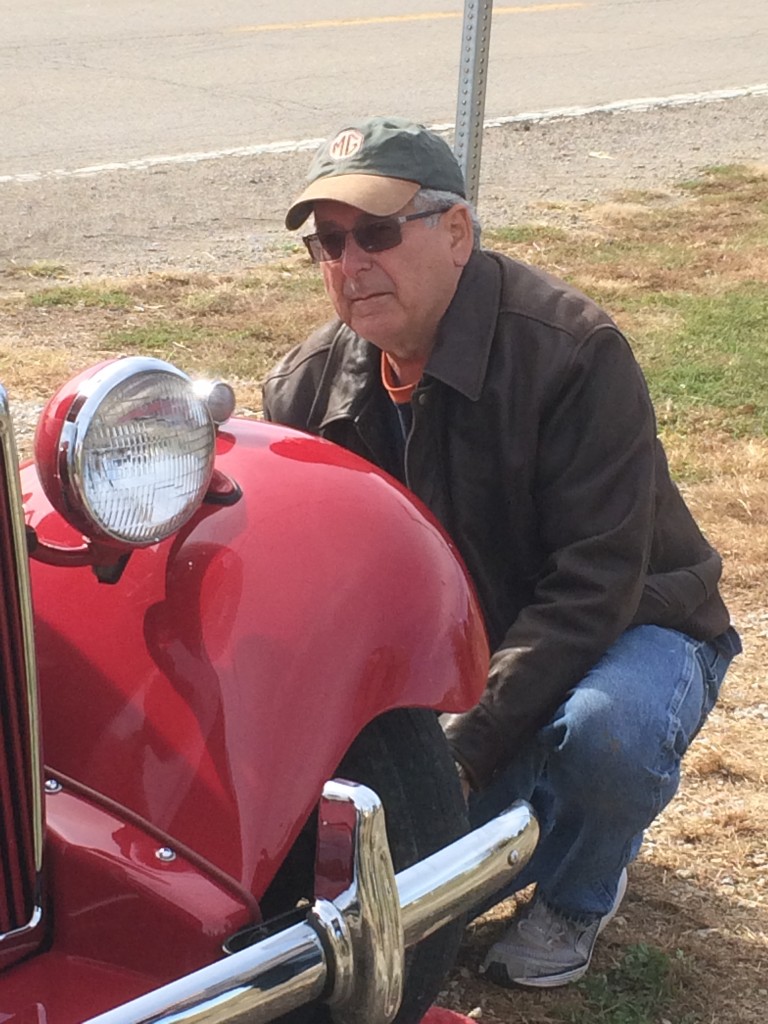 Let's make SURE the lug nuts are tight!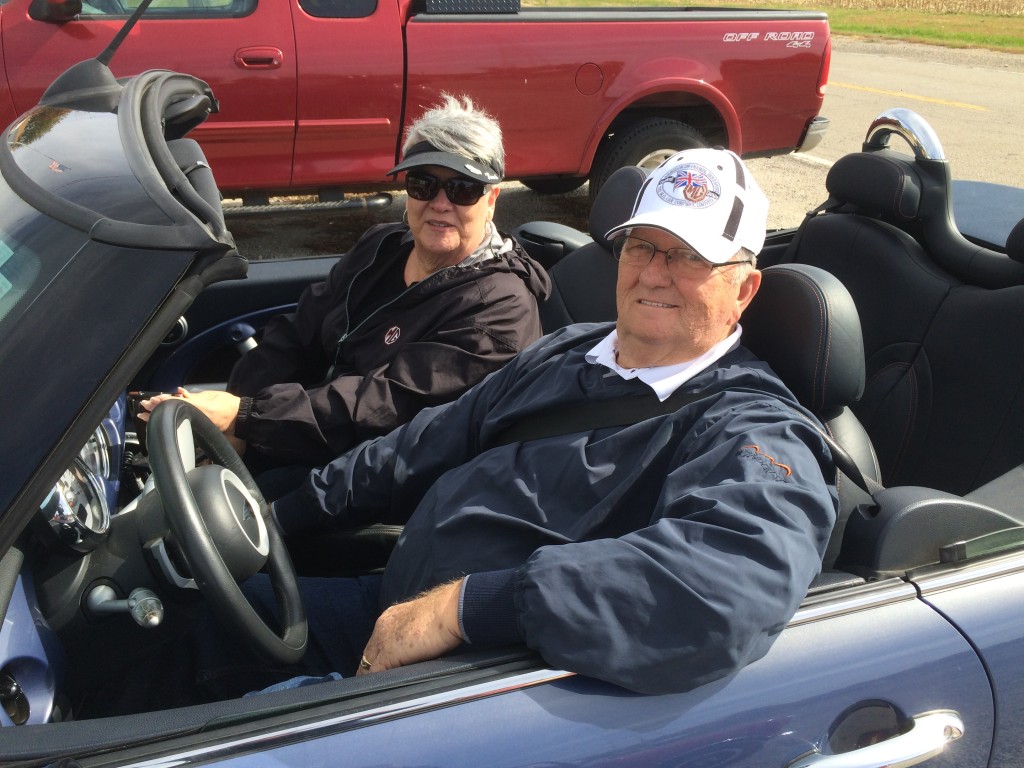 Denny and Lee Ann Elimon head out to celebrate LeeAnn's Birthday!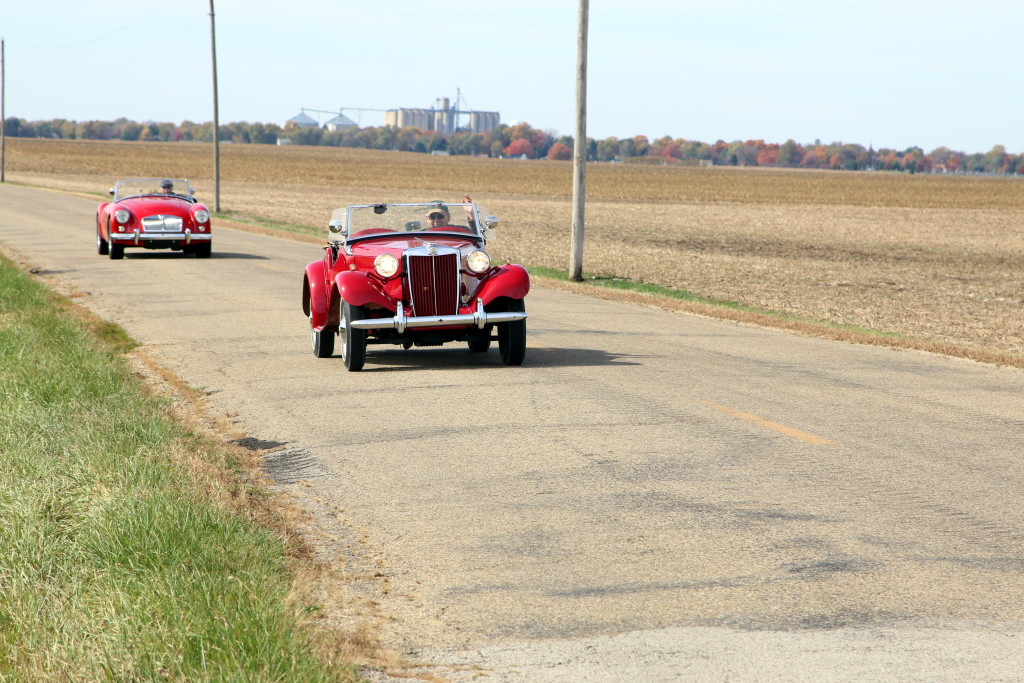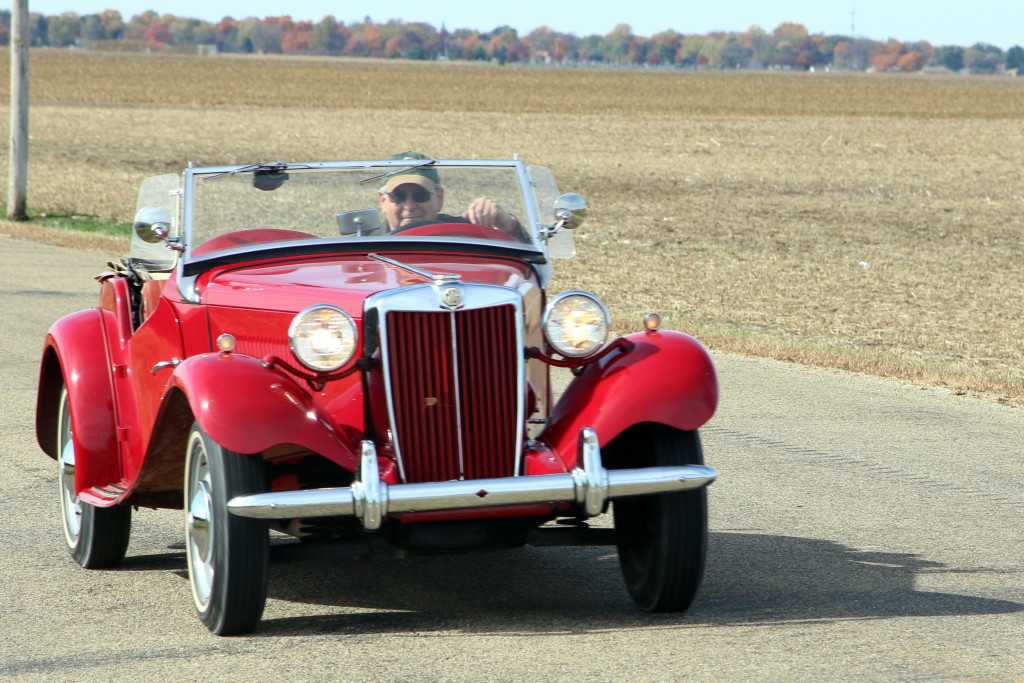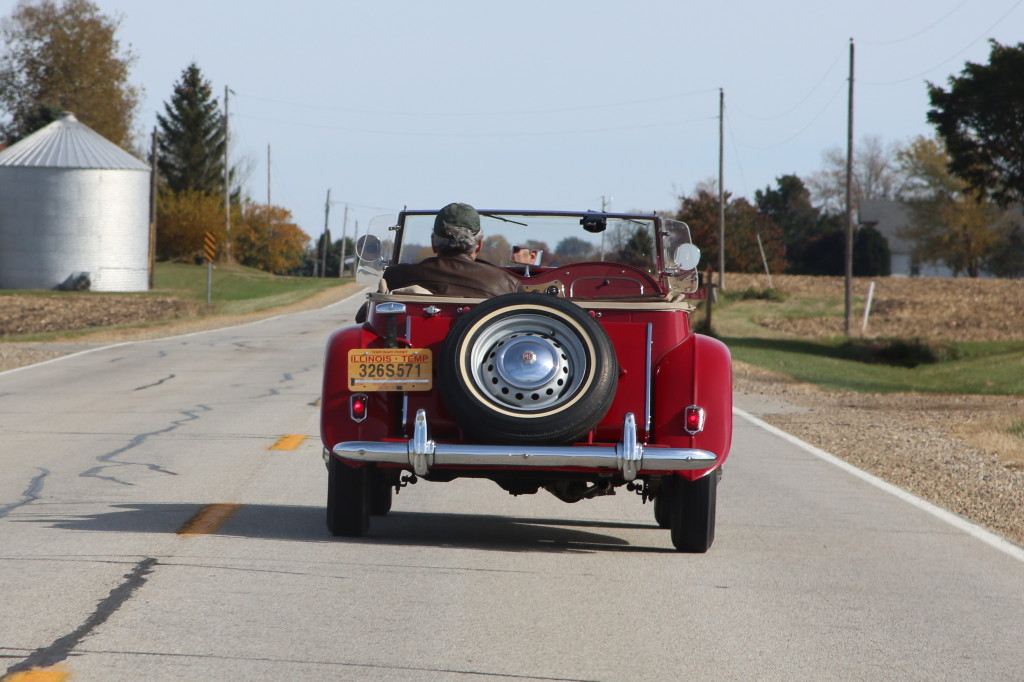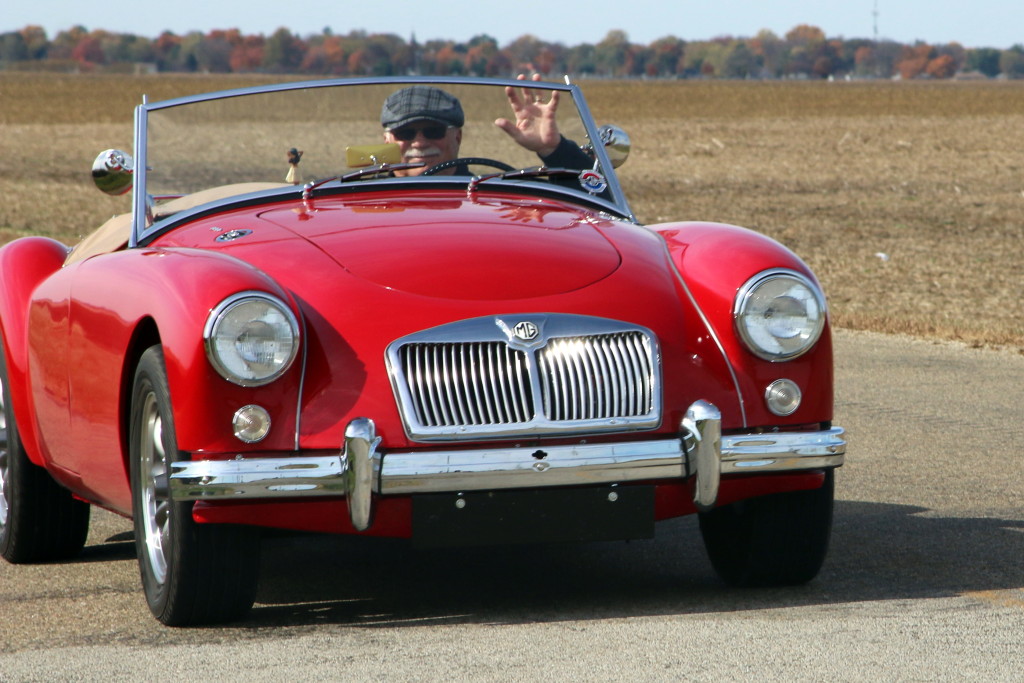 ---